Classrooms and Book Clubs
discussion guide for "the glass puzzle"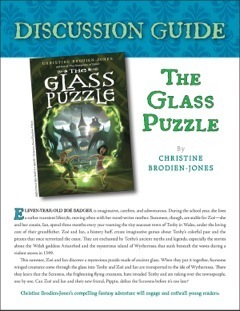 discussion guide for "the scorpions of zahir"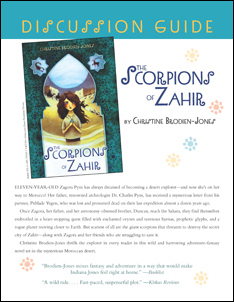 discussion guide for "the owl keeper"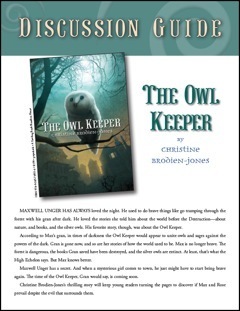 discussion questions for "the owl keeper"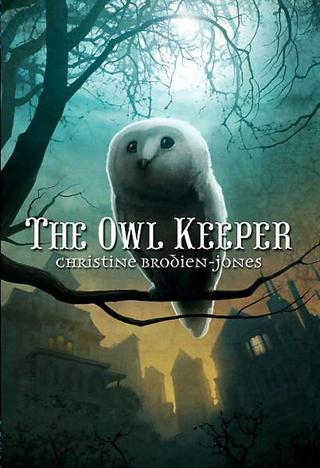 Although THE OWL KEEPER is a fantasy, it explores issues we face in our everyday lives. Choose a theme from the book and discuss how it relates to you personally. Examples: friendship, courage, self-esteem, family relationships, trust and betrayal, censorship, the morality of genetic experiments, oppressive governments, dealing with loss.

• What monsters have you encountered in literature? If you were a mad scientist in a secret laboratory, what sort of monster or genetically-altered creature would you create? Write a story and put your hero/heroine in a situation with this monster. Do they tame it, destroy it, or find a way to escape?

• After a rocky beginning, Max and Rose become close friends, sharing secrets, disagreements and terrifying adventures. Write a character sketch about a friend, including descriptions of your adventures and misadventures together, and details to illustrate why your relationship is unique.

• "PERFECT WEATHER FOR A PERFECT WORLD. CITIZENS' DOME CONSTRUCTION SCHEME." Max dreads the time when the citizens of his town, including his parents, must leave and move into the domes. What would it be like to live in a controlled environment? Would a world without darkness be a perfect world, as the High Echelon's billboards claim? Write a short story about a character living inside one of these domes.

• "Rose was his one true friend: she would risk everything to save him. And he would risk everything to save her." Do you think Max's opinion of Rose changes over the course of the novel? If so, how? Would you risk your life, as Max does, to save the life of your best friend?

i'll Skype Chat with your Book Club or Class!
I'll do a 15- to 20-minute free Skype chat with book clubs and classes that have read one of my books! To arrange a virtual visit, check out this website for book choices and contact information. Then ask for my book at your favorite bookstore or visit IndieBound to find a store near you. Be sure to come prepared with questions!
Skype Visit With Students at the Racine-Kenosha English Festival

BOOK CLUBS 2012

Coteau, Sugarland, and Center Elementary Schools
New Iberia, Louisiana
Alecia Guilbeau, Gifted Teacher

St. William School,
Calgary Catholic School District
Calgary, Alberta
Canada
Glennys Vevang, Librarian

Children's Services
Newark Library
Newark, CA 94560
Tracy Dodge, Library Assistant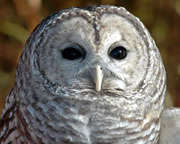 The Center For Wildlife in Cape Neddick, ME has sent me a Certificate of Adoption for rescue barred owl Bianca! In 1995 Bianca was hit by a car and suffered a broken wrist; she wasn't able to be released. She's been a foster parent to many other barred owlets and travels often with programs to educate the public.

Barred owls (Strix varia) are the second largest owl in the country, with brown and white feathers all over their body, and a slight golden tinge to the ends of them. Their name comes from the barring across their chest. They're very vocal birds and have an amazing variety of wails, moans, cackles, hisses and laughs.

Like all owls in the Northeast, barred owls are nocturnal and hunt at night. Their staple food is mice and small mammals, but they will eat frogs, birds, insects and crayfish. The outer edges of their primary feathers have a fluting edge, which allows them to fly silently over their prey.

If you'd like to adopt a rescue owl, the Center for Wildlife's popular Adopt a Wildlife Ambassador Program offers a special opportunity to bring a wild animal into your life. This support helps to cover the costs of food, medical treatment and daily care for one year. Sponsors receive a certificate naming them as the sponsor of the owl, a photograph of the adopted owl, information on its living habits, and the story of how the owl came to be living and working at the Center.

York Center for Wildlife
PO Box 620 Cape Neddick, ME 03902
207-361-1400
www.yorkcenterforwildlife.org