2013 Appearances ~
New England 2013 "Inside Story" Event

The Society of Children's Book Writers and Illustrators, in conjunction with First Book, is launching their first international "Inside Story" event at select independent bookstores. Inside Story is an opportunity for young readers, teachers, librarians, and children's book lovers to become acquainted with new releases. A group of traditionally-published authors and illustrators will share the "inside story" behind their recent publications. I'll be talking about "The Glass Puzzle" at the Odyssey Bookshop in South Hadley, MA! First Book will donate a book to a child in need for every book purchased.
St. Columba's Girls National School ~ Cork, Ireland
Warwick Children's Book Festival 2013
Martha's Vineyard Writers Residency
new england SCBWI spring 2013 Conference

2013 newburyport literary festival
Past Events - 2011 and 2012
The 7th Annual Princeton
Children's Book Festival

Emerson Authors ~ Alumni Weekend
June 2, 2012
SCBWI new england spring Conference
april 2012
"Keeping it Real After the Signing: Author/Agent Relationships"
Find out how the agent/author relationship really works from a panel of agents and their clients: How the agent query process feels from both the agent & author perspective, how submissions/sales to editors work, how agents and authors work together and more.
I'll be appearing on the panel with my agent Stephen Fraser.
sunday, may 1, 2011: brookwood book bash ~ a literary adventure
Sunday, february 20, 2011:
A reading from "The Owl Keeper" and a night walk in search of owls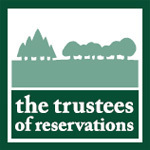 Ravenswood's barred owl has been excitedly sighted by many visitors. Grab the family and join us with author, Christine Brodien-Jones, as she reads from her book The Owl Keeper. Following the reading we will journey into the Park at nighttime for an owl prowl.

4:00 pm - 6:00 pm
481 Western Avenue (Route 127)
Gloucester, MA 01930

Please pre-register by calling 978.281.8400 or e-mailing capeann@ttor.org.
the owl keeper book launch:
april 17, 2010